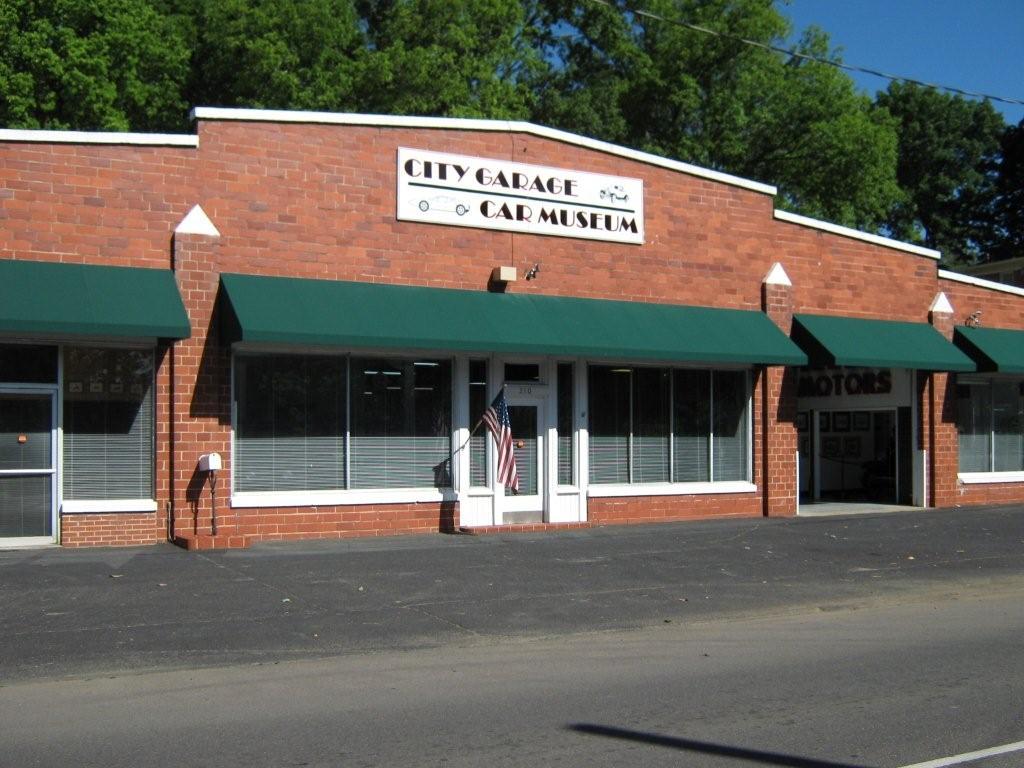 CITY GARAGE CAR MUSEUM

210 SOUTH MAIN STREET

GREENEVILLE, TENNESSEE  37743

(423) 638-6971

info@citygaragecarmuseum.com

CITY GARAGE CAR MUSEUM

210 SOUTH MAIN STREET

GREENEVILLE, TENNESSEE  37743

(423) 638-6971

info@citygaragecarmuseum.com

Open Friday - Saturday

10:00 am - 4:00 pm

Optional Scheduling on Request

and Special Events

www.citygaragecarmuseum.com

FACEBOOK

ADMISSION $5 - CHILDREN 10 AND YOUNGER - FREE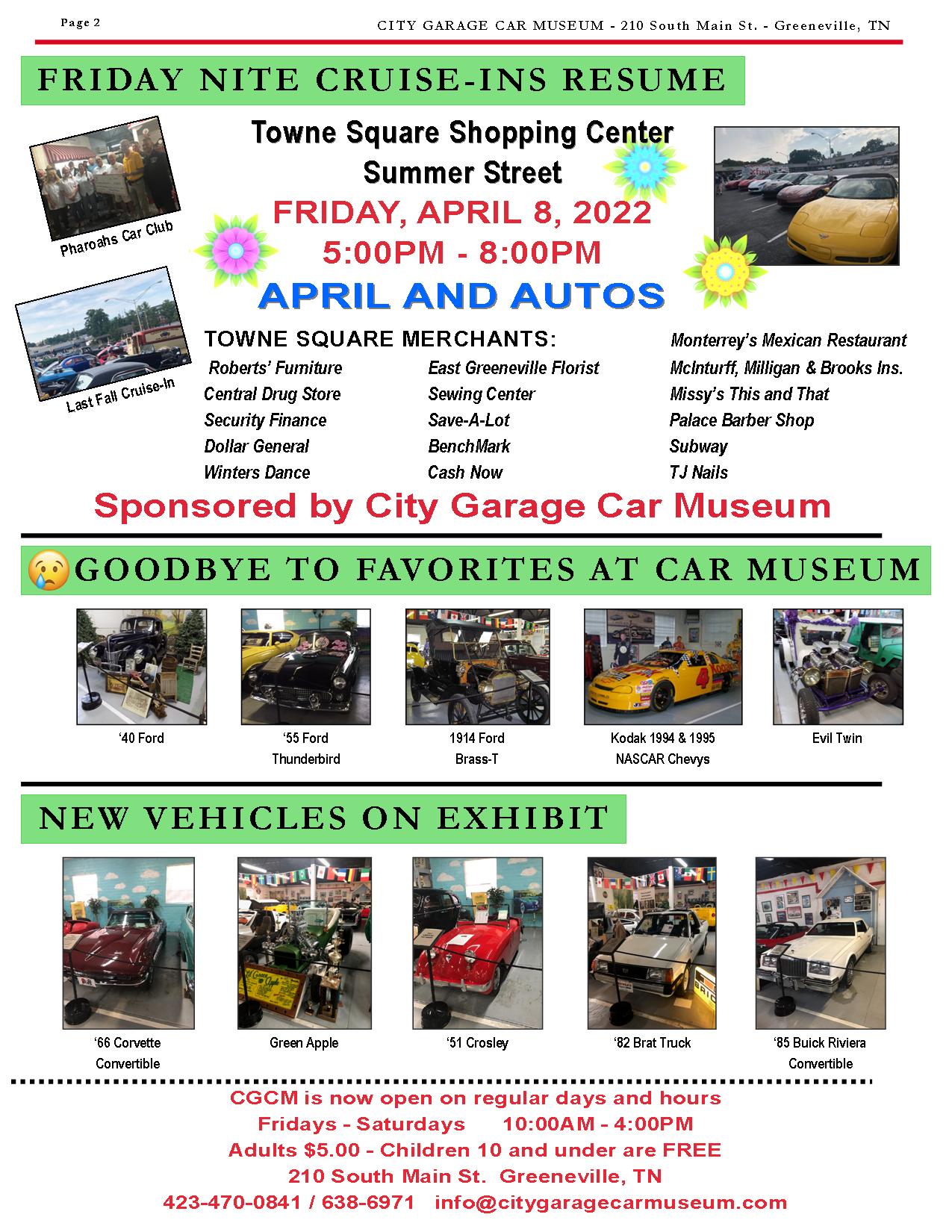 WILBUR WEST MEMORIAL "WHEELS FOR KIDS" CAR SHOW

Join us for the Wilbur West Memorial "Wheels for Kids" Car Show on Saturday, October 22, 2022 from 10 a.m. to 2 p.m., in the parking lot of the City Garage Car Museum (rain or shine).  This event is open for all years, makes and models of vehicles.  Registration for exhibitors will begin Saturday morning at 8:30 a.m.  The advance registration cost to exhibit a vehicle is $10.  The day of show fee is $15. 

Dash plaques will be given to the first 50 entries.  Also, there will be awards, drawings for door prizes and a 50/50 raffle with all proceeds to benefit St. Jude Children's Research Hospital in Memphis, Tennessee.  In addition to the vehicles, there will be music and food for visitors to enjoy.

There will also be a special event for children, ages 0-6 years, "Kids on Wheels for St. Jude".  Children are asked to decorate their strollers, wagons, tricycles, bicycles or any article with wheels for the fall season.  There will be an award for the Best of Show with all entries receiving participation ribbons.  Registration starts at 8:30 a.m. on Saturday morning, October 22nd.  Registration fee is $2 per entry.

This event is being hosted by Epsilon Sigma Alpha, Alpha Eta Chapter and the City Garage Car Museum.

For more information or to receive a registration form, contact Brenda West at brendarwest@aol.com or call 423-608-0123.  Registration forms are also available at the City Garage Car Museum, Friday-Saturday, 10:00 a.m. – 4:00 p.m.